These screenshots are taken from Adlib Tracker and are showing the different areas of the program.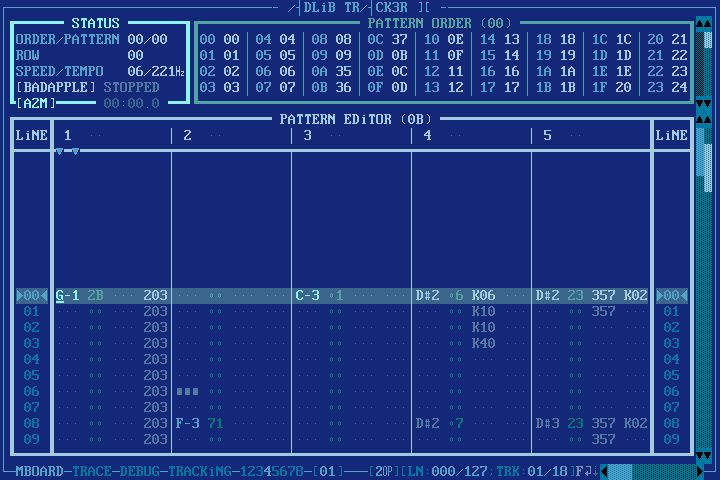 - Pattern Editor - The song is created on patterns, which are then put in order.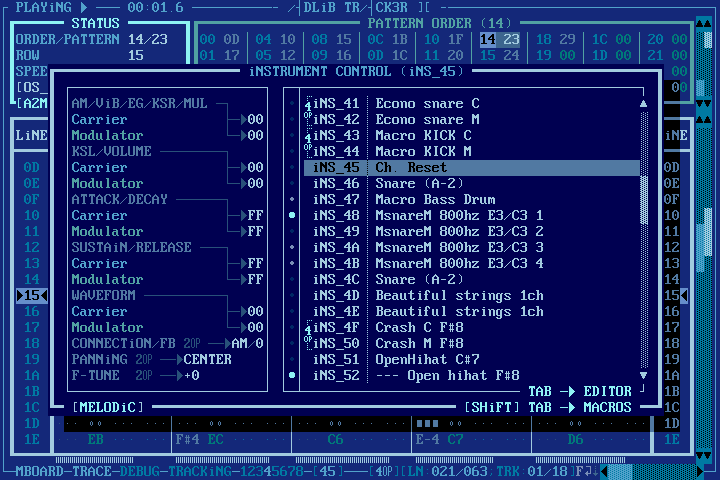 - Instrument Control - Load, edit, name and save your instruments.
- Instrument Editor - Program your FM-instruments. Notice the ADSR-envelope visualisation.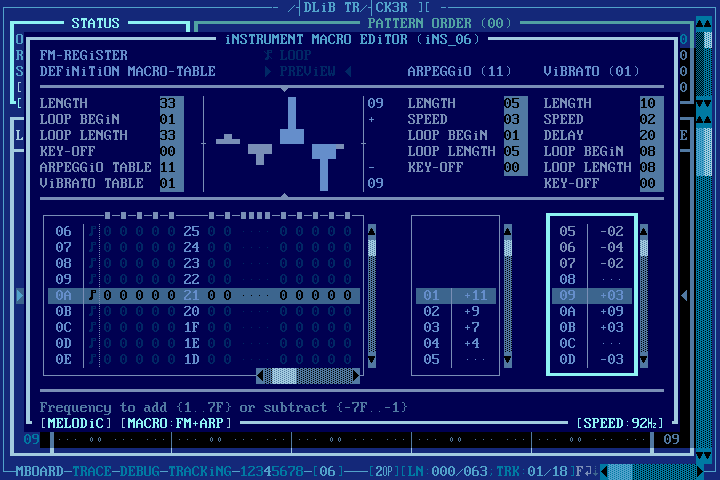 - Macro Editor - Explore the yet unknown areas of your FM-chip!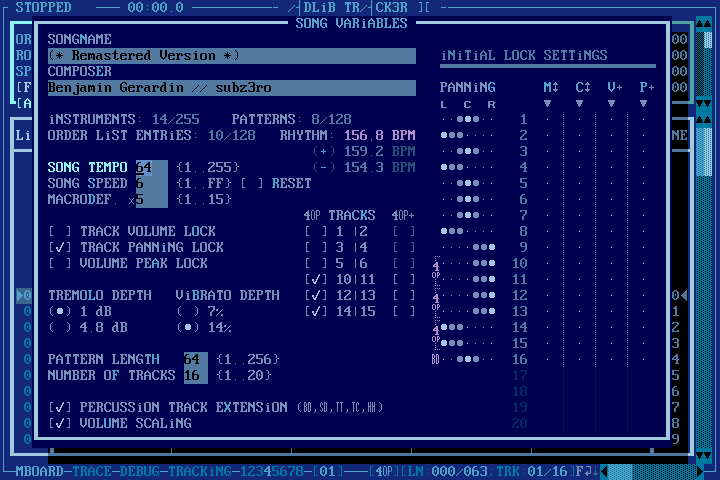 - Song Variables - General settings and variables for your song.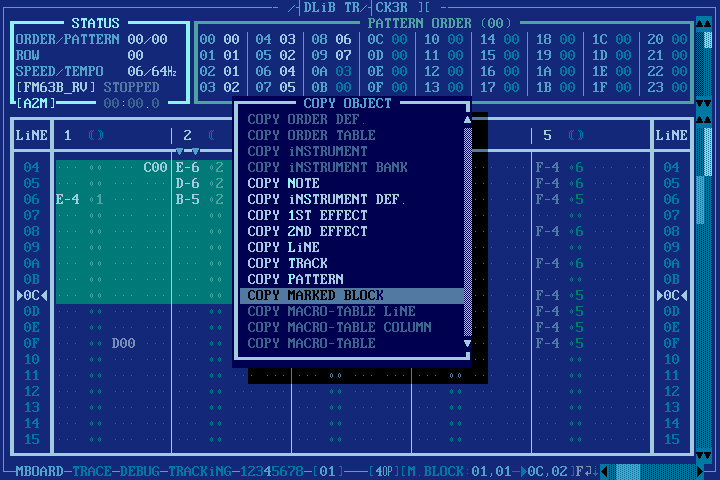 - Load Song menu.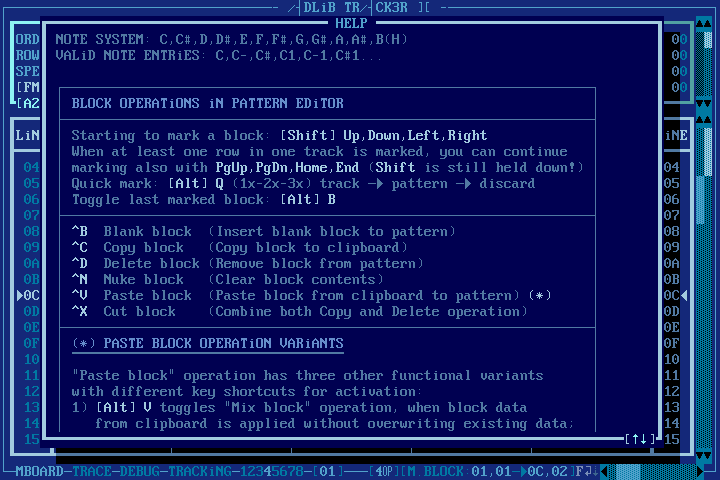 - Load a single instrument from a multi-instrument bank.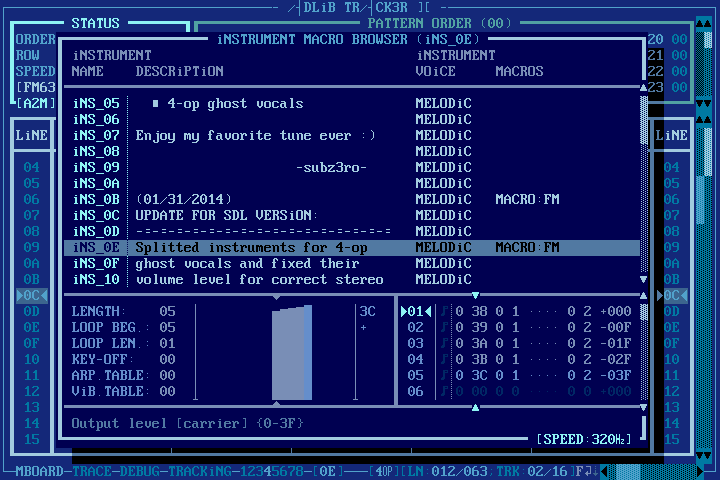 - The Help screen - Always easily available.